"FINALLY! A PLANNER THAT MAKES SENSE FOR BUSY ENTREPRENEURS" 
Traditional "checklists" don't work on entrepreneurs because of our restless minds. The Finisher's Journal unlocks a NEW WAY to align your goals with your daily priorities without losing your focus in today's noisy world.
ORGANIZE YOUR DAY IN 5 MINUTES OR LESS — Unlike other planners that get users distracted with irrelevant sections and fillers. Finisher's Journal eliminates overwhelm with a simple but powerful layout to plan less and execute more.


FINISH EVERY DAY FEELING ACCOMPLISHED — The Finisher's Journal built-in evaluation system allows entrepreneurs to measure their progress towards their primary goal and habits. This is key to stay motivated and focused. "What gets measured gets managed."
DON'T WAIT UNTIL THE NEXT JANUARY 1ST — The Finisher's Journal is undated, so you can start working on your goals any time of the year without wasting a page. Stop procrastinating in your big goals and get your copy shipped today.

YOUR MONEY BACK PLUS FREE JOURNAL - If you are part of the .01% that don't see an outstanding boost in your productivity and goals with the Finisher's Journal. Simply reach out to us via an Amazon message within 90 days for a full money back, you still keep the notebook
.
.
Customer Reviews
05/09/2021
Silvan

United States
Best Journal hands down
Really love this journal, so much strategic thought has been put into this product! Seriously recommend anyone considering to get it, to just so it. You got this brodie, literally no regrets.
01/03/2021
Greg J.

Australia
Finisher's Journals
As always, my buying experience of my Finishers Journals was straight forward, simply and incredibly quick in delivery! The journal is excellent and sets up each, day, week, month and the quarter. If you buy a years worth, you can set up some tasks or goals that will run longer than say a quarter and plan them out over the year. In my case, its article writing, copy-writer review and publishing, each month. This allows me to write up some notes on each topic well in advance and then go and add to these notes when I think of additional material etc etc. The Journal simply keeps you focused and on-track PLUS it doesn't let tasks fall through the cracks AND thats the amazing part! Trust me, this has increased productivity greatly!
01/04/2021
Finisher Secrets
Thank you so much for sharing Greg
12/05/2020
Caroline S.

United Kingdom
11/13/2020
Junaid M.

United States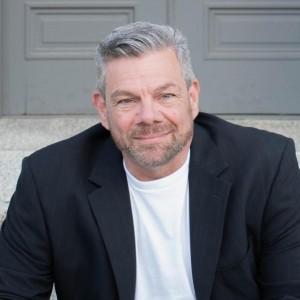 EG
10/03/2020
Eric G.

United States
Keep it coming Keep it growing
Really love the simplicity of the journal. As a coach I am always looking for the perfect tool to help my clients achieve success. The Finishers Journal is a tool I now advise all my clients to buy.